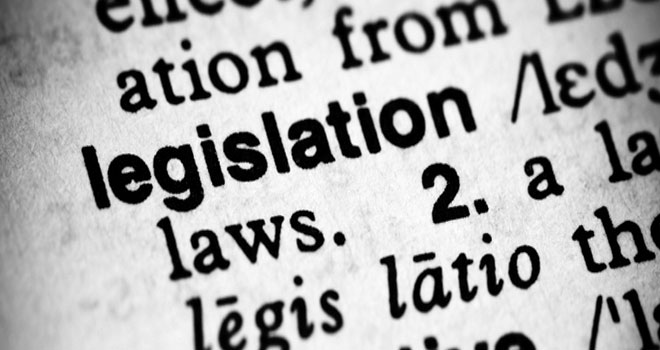 It is safe to assume that many of us stepped into what can only be described as a veritable flood of new legislative updates and proposed amendments when we arrived for our first day at the office following the holiday period. This is of course the result of the FSB publishing a host of documents between the 15th and 23rd of December last year. It certainly seems that the December publication dates have become the norm providing industry with plenty of holiday reading.
Of specific interest is the:
Retail Distribution Review (RDR) Status Update in December 2016)
Proposed amendments to the Long-Term Insurance Act ("LTIA") regulations
Proposed amendments to the Short-Term Insurance Act ("STIA") regulations
Proposed amendments to both the LTIA Policyholder Protection Rules
Proposed amendments to both the STIA Policyholder Protection Rules
The RDR Status Update is a lengthy document and we recommend that our readers familiarise themselves with the contents thereof. It is important to note that this is an update only and does not constitute any form of regulation in its current form. However, the proposed amendments are a precursor to achieve much of the intended changes envisaged in phase I of the RDR implementation.
For anyone who was present at the Insurance Regulatory Seminar in November it would've become abundantly clear that the regulator is taking a firm stance when it comes to binder agreements and outsourcing arrangements. The reason for this is the associated abuses that have taken place in that space over the years.
What follows below is a high level snapshot of what we believe to be the most important aspects in respect of binder and outsourcing arrangements. Understandably, it is not possible to discuss each and every detail in this newsletter. However, your compliance officer will engage with you on this and we will also be running national workshops on these and other topics.
| | |
| --- | --- |
| • | The definition of "Associate", as defined in the FAIS General Code has been widely expanded to include other juristic entities with mutual directors and significant owners. This is a simple anti-avoidance measure to ensure underwriting managers ("UMAs") do not conduct business with associated intermediaries. |
| • | Binder agreements and outsourcing will only be allowed where it can be illustrated that the binder agreement or outsourcing leads to enhanced efficiencies. |
| • | Insurers will have to put strict governance measures in place and perform regular oversight on their binder holders. |
| • | It will be a requirement that real time data exchanges between Insurers and binder holders take place. |
| • | Non-mandated intermediaries ("NMIs") who are licensed to provide advice will be limited to performing only the binder functions of entering into, varying or renewing policies and the settling of claims. This effectively means that NMIs who are licenced to provide advice will only be able to perform two of the five possible binder functions. |
| • | Fee caps are proposed at 2% per function for NMIs licenced to provide advice, which effectively means that the maximum binder fee earnable by these NMIs will be 4%. This is a major reduction from the current norm of 6-8%. |
| • | A new function defined as "Policy Data Administration Services" is created. The regulations set out conditions for which this function may be paid for by Insurers and received by parties performing the service. The fee is capped at 2% and not payable to binder holders as "data maintenance" is incidental to the performance of the binder function and the fee is included in the binder fee payable. |
| • | NMIs which are licenced to provide advice may not hold binder agreements in respect of commercial lines policies. |
| • | Wider allowance for application for exemption from the regulations is provided for. It is however unclear at this stage which factors would need to be present and motivated to qualify for exemption. |
| • | The envisaged implementation date is 1 May 2017 with an alignment date for current arrangements by 31 December 2017. |
| • | Industry comments to be submitted to the regulator by 22 February 2017. |
In addition, the regulations provide general guidelines on the aspects which will govern remuneration structures in general and also addresses the position of the so-called "Section 8(5) fees" in terms of the STIA. We will expand on these developments in a follow-up bulletin.